Ultimate website bundle special offer!
Is your website looking a bit tired, reflects poorly on your company, doesn't bring in any business or a nightmare to keep up to date? There's no better time to transform your company's online presence, and bring in more tier one clients, than right now.
For a limited time, we're offering our extraordinary interactive brochure website overhaul locked in for a FIXED PRICE of just £3,999!* And that's not all, we're also throwing in for FREE, a COMPLETE NEW WEBSITE PROMOTION PACK and a SOCIAL MEDIA OVERHAUL too!

Simply leave your details below to take advantage of this limited time offer.

*Unfortunately we're not superhuman, so we've had to limit our £3,999 special offer price to sites of 15 pages or less. However, if you require more pages please get in touch as we're happy to work with your needs.
What's the point in an all singing and all dancing new website if nobody knows about it?
Let us help you promote it.
And that's where our Complete New Website Promotion Pack and Social Media Overhaul come in.
We'll provide you with a set of state of the art, custom made graphics from our in-house design team, to ensure you make a splash when you launch your new site. And, because you can't have tired looking social media profiles letting the side down, we'll make sure they look on point too.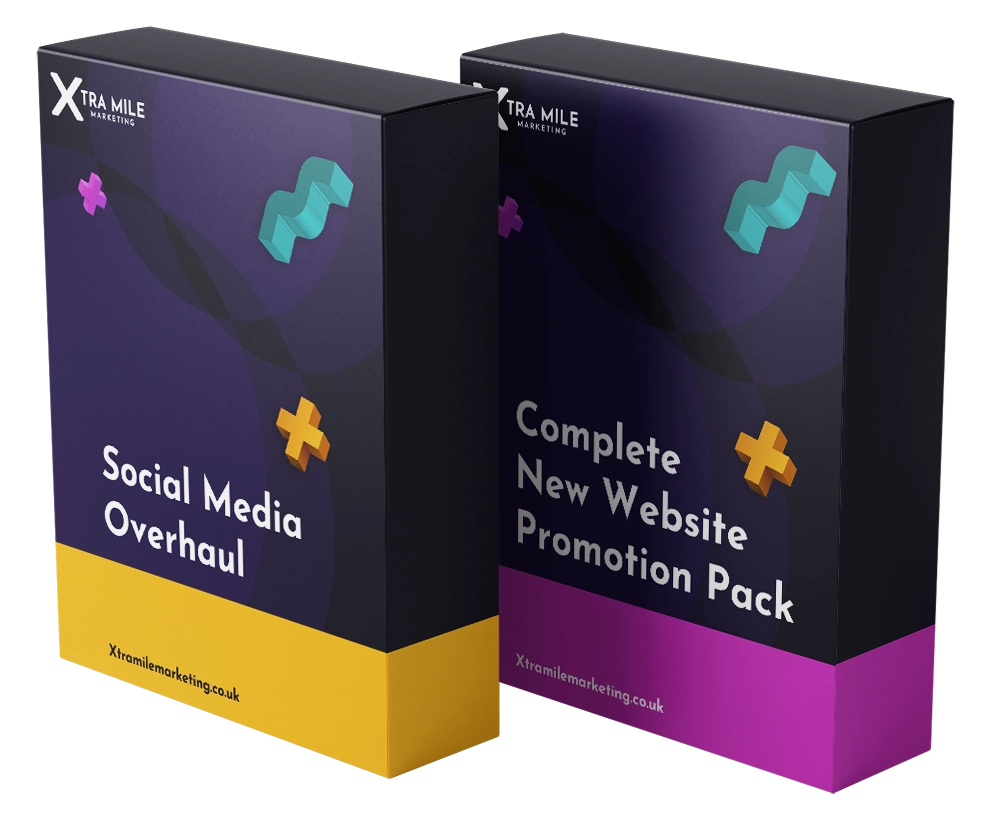 A dynamic website launch graphic to start your promotion with a bang.
A set of bespoke graphics to promote each and every service page on your website.
An 'About us' page graphic, because nothing sells better than you.
Custom designed and sized social media artwork, that do your new digital presence justice.
All of this for just £3,999!
What makes an Xtra Mile Marketing website so special?
Drive leads
Stop wasting time on website maintenance, let's make it sweat success for you.
Stay on trend
We'll edit and create pages with ease and at speed. Your website should adapt as quickly as your customers.
Style & substance

First impressions are just as important as functionality. Let us add the style to your substance.
All-in-one

All of your core needs are already hardbaked directly in, so as your business grows so will these features.
CRM
Store and manage all your prospects, leads and customer data in one place with our built in, market leading CRM.
Blog & content

Content is king so having the ability to offer your audience true value will not only keep them engaged but also help you drive leads.
Analytics

We don't build websites that sit on the shelf and gather dust, we build them to work. To do this you need to understand how it's performing.
Security
Don't worry about the speed, reliability or security of your website. You get 24/7 threat monitoring, web application firewall and an automatically maintained and updated system right out of the box.
SEO

We can improve your site and take action, all in one place with the SEO recommendations home screen.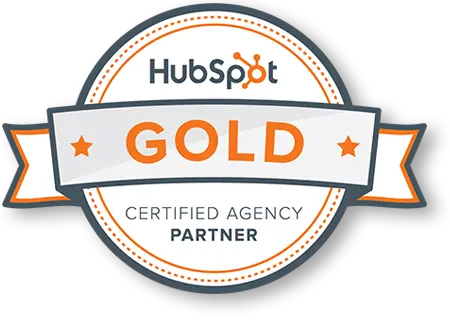 As a certified agency partner with HubSpot, we create all our websites on the award winning HubSpot CMS platform. Starting at £19/mo, CMS Hub allows us to keep the structure, content, design and user experience aligned, to generate you leads and sales opportunities.